How to Propagate Plants from Cuttings at Home
How to Successfully Propagate Plants from Cuttings at Home
Plant propagation through cuttings is an accessible and rewarding activity that can be done by anyone, not just professionals. It allows you to expand your garden while being environmentally friendly. In addition, it offers an excellent way to repurpose old pots for establishing your cuttings. In this guide, we will walk you through the different types of cuttings and provide instructions on how to propagate your own plants at home.
Different Types of Plant Cuttings
Plant Cuttings are live materials taken from a parent plant, and they come in various forms. Let's explore the different types:
Tip Cuttings
For tip cuttings, you simply remove a growing tip that includes an internode piece and a bud from plants like fuchsias, pelargoniums, or hydrangeas. Tip cuttings with the help of secateurs root relatively easily, making them ideal for beginners in propagation.
Stem Cuttings
Stem fragmentation consists of leafless sections of stem with multiple buds. Some plants, like geraniums, may not be suitable for stem cuttings due to their short or highly branched stems. However, plants such as dracaena and roses are well-suited for this type of cuttings, and they can yield more cuttings compared to tip cuttings. It is recommended to use Hand Gloves if you're working with roses.
Leaf Cuttings
Leaf cuts involve using a leaf with or without a stem to propagate certain plant species. It's important to research the specific plant you wish to propagate, as it often requires a specialised technique where the leaf nerves are cut at branch points. Leaf cuttings can be soft and prone to rot, but they offer the advantage of producing a large number of cuttings from a single parent plant.
Root Cuttings
Root cuts consist of root pieces without stems, leaves, or shoot tips. Root cuttings, like stem cuttings, are only useful for propagating specific plant species, such as the drumstick primrose.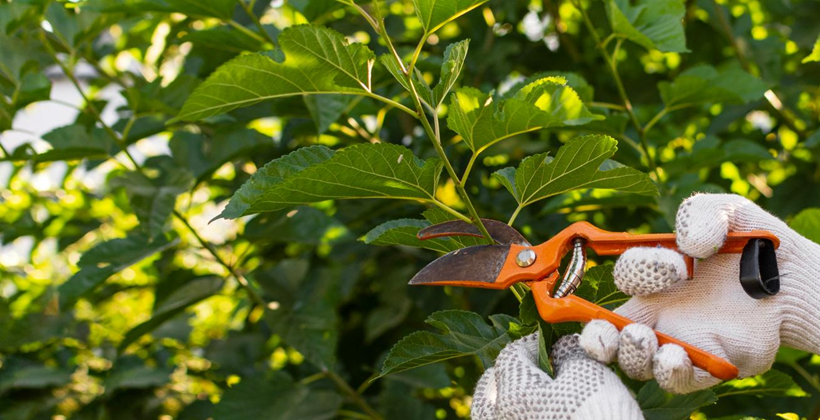 Differentiating Cuttings from Layering and Seed Sowing
While taking cuttings is a common propagation method, there are other techniques like layering and seed sowing. Here's how they differ:
Layering:
Layering involves bending a stem portion to the ground and burying the end completely in soil. Simple layering is similar, but the stem tip remains above ground. Both methods keep the fragments connected to the parent plant, whereas cuttings can root independently.
Seed Sowing:
Seed propagation offers a wider range of plant varieties compared to cuttings. However, cuttings have the advantage of producing sizable plants within a few weeks. Cuttings also yield clones of the parent plant, ensuring identical colour and shape. Therefore, selecting a healthy, well-flowering parent plant that matches your desired characteristics is crucial when taking plant cuttings.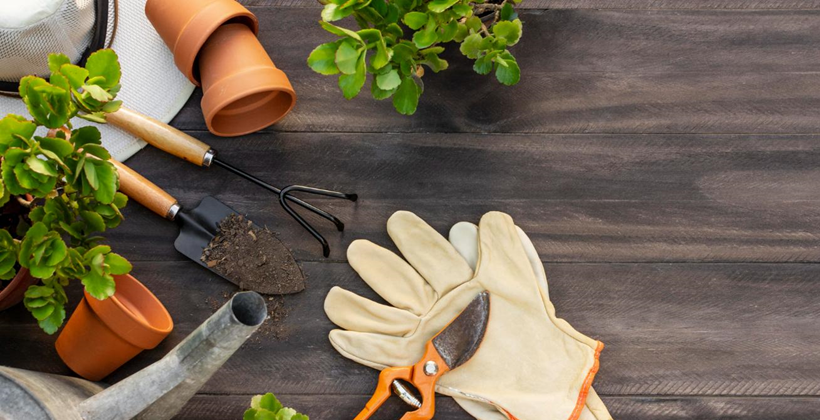 Getting started with plant propagation at home is easy, making it an ideal project for a long weekend. Here's what you'll need:
Parent plant(s)
Small pots (approximately 5-10 cm in diameter)
Seed compost
Widger (for thin cuts)
Small watering can
Tall propagator
Water glass for storing cuttings
Secateurs (eg. STIHL PG 20 bypass secateurs)
Taking Hydrangea Cuttings:
Select a healthy parent plant that possesses the desired properties you want in your fragments, such as specific flower or leaf colour.
Choose an appropriate stem for taking cuttings and cut it or its sections below a leaf node. This will usually result in one tip fragmentation and several stem fragmentation per stalk. Remove all leaves from the tip cutting, except for the top two leaf pairs.