Care for Your Gardening Tools
How to Care for Your Gardening Tools: A Step-by-Step Guide
Caring for your Gardening Tools is an important part of caring for your garden. Additionally, the frequency with which you use some of your favourite equipment will fluctuate as your garden's needs change throughout the course of the year. I always recommend having your tools serviced regularly by your local gardening tools Dealer, but in-between visits, there are some basic things you can do yourself to keep them in tip-top shape.
Different Types of Gardening Tools and The Specific Care They Require
Gardening tools require regular care to ensure their effectiveness and longevity. After each use, remove any dirt or debris from the tools, especially from the blades or tines. This can be done using a brush or by rinsing them with water.
How to Care for Hedge Trimmers: Guide to Sharpening Blades
After each use, take a moment to give your hedge trimmers a wipe down. This simple step helps remove any debris or sap that may have accumulated on the blades.
To prevent rust and keep the blades in good condition, spray them with a Super Clean resin solvent. Lastly, run the machine for about 10 seconds to distribute the solvent and ensure the blades are well-coated. By following these steps, you can keep your hedge trimmers clean, sharp, and ready for the next use.
Maintenance of Hand Tools
For hand tools like secateurs, axes, hatchets, blades, and household shears, maintaining sharp blades is crucial. Plenty Mowers offers a convenient 3-in-1 sharpening tool for your garden that makes it incredibly easy to keep your blades in excellent condition.
Regularly sharpening your blades ensures clean and precise cuts while reducing the physical demand on you as the user. Additionally, a clean cut allows plants to heal properly, minimising the risk of infection.
By incorporating blade sharpening into your tool care routine, you'll enjoy improved performance and longevity from your hand tool.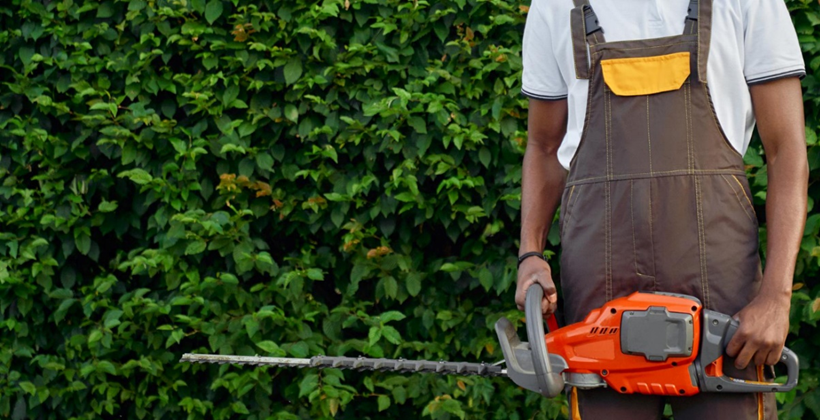 Lawn Mowers & Grass Trimmers
As the seasons change, so does the frequency of mowing your lawn and using grass trimmers. During the cooler months when the use of these gardening tools lessens, it's an ideal time to give them some extra attention.
Start by giving your lawn mower a deep clean. Remove any grass clippings or debris that may be stuck under the housing. Pay special attention to the catcher and ensure it's thoroughly cleaned as well.
It's also a great opportunity to inspect your mower blades. If they appear dull or damaged, consider taking them to your local Lawn Care Dealer for replacement. By maintaining a clean and sharp mower, you'll achieve better cutting results and prolong the life of your equipment. Click here to know how to maintain a lawn mower.
Similar to lawn mowers, grass trimmers also benefit from a thorough cleaning after a busy spring and summer season. By doing it now, you can ensure your trimmer is ready to go as soon as spring arrives. Additionally, during periods of less use, it's recommended to store your trimming line in water. This simple step helps keep the line soft and flexible, preventing it from becoming brittle and prone to snapping.
Chainsaws & Pole Pruners - Best Gardening Tools
While some equipment enjoy a well-earned break during the cooler months, pole pruners and chainsaws are at their best in the winter. Sharp chains are essential for ensuring peak performance. A dull chain can significantly impact the tool's efficiency and make the job more challenging than necessary.
Therefore, sharpening the chain is the first area you should check. Plenty mowers provide valuable resources on keeping your chain sharp, and it's a good practice to rotate the guide bar each time you sharpen the chain.
Additionally, remember to keep the bars on your chainsaws and pole pruners lubricated. STIHL BioPlus, a vegetable-based, high-performance lubricant, is an excellent choice as it degrades completely in the soil in a short period, offering environmental benefits.
Throughout the winter, especially if you use your chainsaw or pole pruner regularly, it's important to keep them clean. After each use, take the time to clean the sprocket nose, bar groove, cooling fins, oil inlet hole, and oil outlet channel. Regular cleaning prevents debris buildup and helps maintain optimal performance.
Battery-Powered Tool Storage
These tools are built to last, and the care you take of them directly impacts their longevity. It's important to note that different considerations apply depending on the power source of your tool.
For battery-powered tool, proper storage is crucial. It's recommended to store the battery and the tool separately in a dry, frost-free location away from direct sunlight. Use the Storage Box to store the battery. This helps protect the battery and prolong its lifespan.
As for the battery itself, it's best to maintain a charge level between 40-60% or with two bars rather than fully charged or completely depleted. We provide a helpful guide on how to store and get the most out of your batteries, offering valuable tips for their care and maintenance.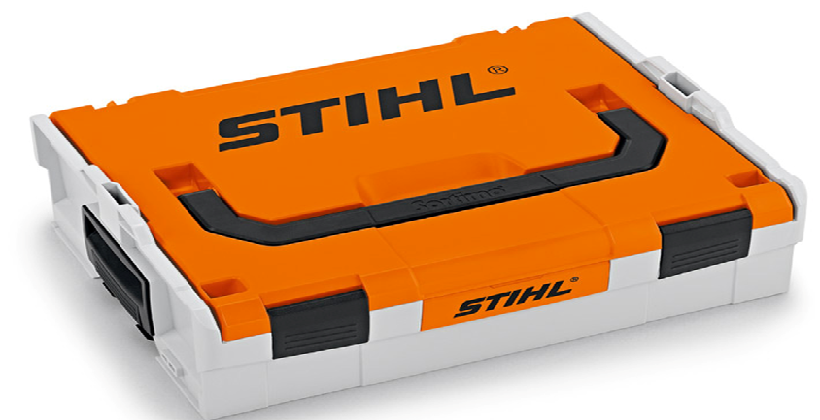 Petrol-Powered Tool Storage
For petrol-powered tools, it's important to prepare them for winter by emptying the tanks in a well-ventilated area. Over time, the volatile matter in fuel can evaporate in the tank, causing it to lose its combustibility. By emptying the tanks, you can avoid potential starting issues when spring arrives.
As a solution to this, STIHL MotoMix offers an optimised 50:1 premixed fuel suitable for all two-stroke engines. This patented fuel formula, using STIHL's premium HP ultra, provides a clean and hassle-free alternative for owners of petrol-powered tool. Utilising STIHL MotoMix can simplify your tool maintenance routine and ensure reliable starting performance when you need it.
By following these comprehensive care guidelines for your garden tools, you can extend their lifespan, enhance their performance, and enjoy a well-maintained garden throughout the year. Remember, the better care you take of your tools, the longer they'll be with you, providing you with efficient and reliable service.